In what appears to be the second major French terror attack in two weeks, at least two have been killed and one critically injured in a brutal knife attack that occurred during the morning service of a local Catholic church – Notre Dame basilica – in Nice.
In an echo of the brutal attack on a schoolteacher that recently galvanized the French government to launch a major anti-terror crackdown, reports claimed that at least one of the victims had been decapitated, like the teacher was.
The incident is believed to be terror-related according to the city's mayor. The suspect is reportedly alive, and has been taken into custody by police. A security perimeter has been set up around the church the city said, and it's almost completely empty except for armed guards.
Witnesses on social media reported hearing shots fired as armed police responded to the incident, one reported hearing at least seven shots. The national police in France have urged the public to avoid the area, while cautioning that there's no need to panic.
He wrote on Twitter: "I am on site with the @PoliceNat06 and the @pmdenice who arrested the perpetrator of the attack. I confirm that everything suggests a terrorist attack in the Basilica of Notre-Dame de #Nice06."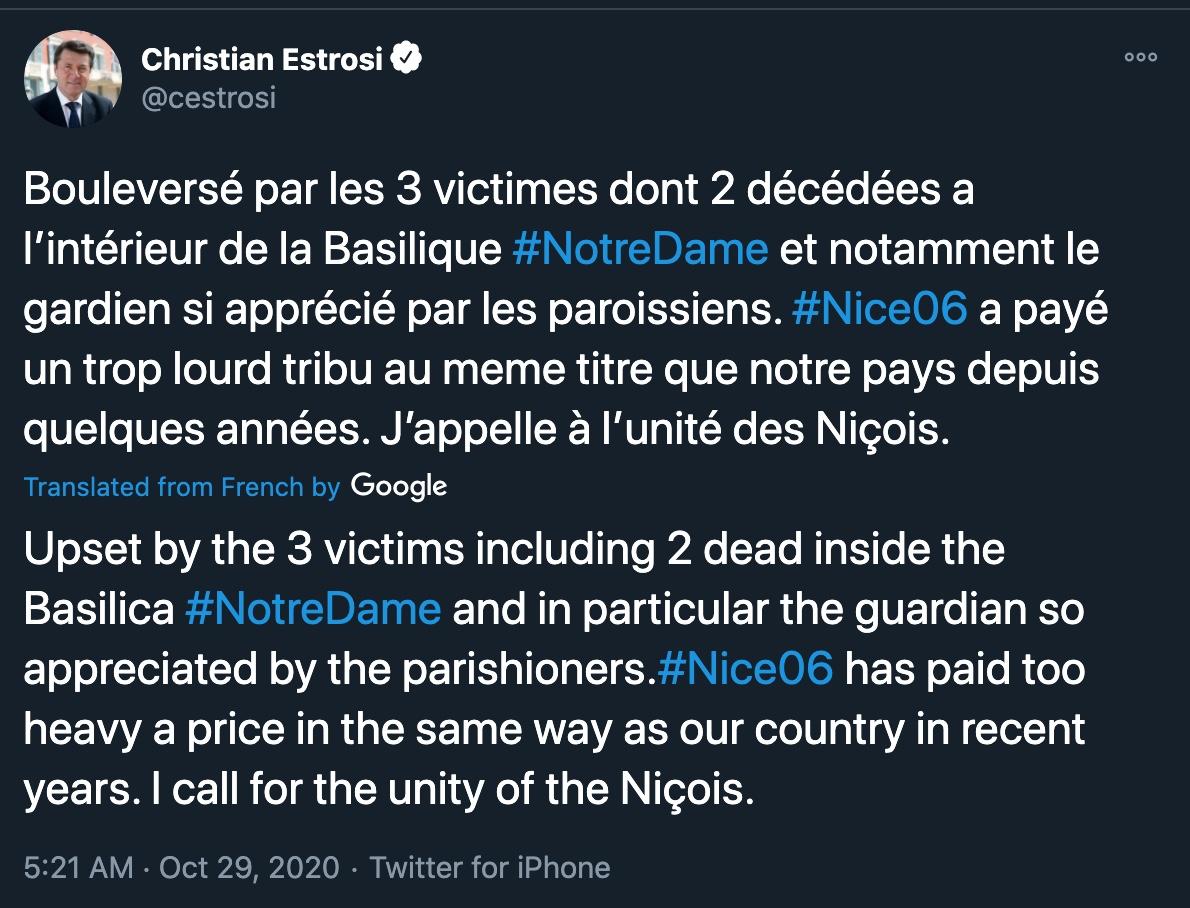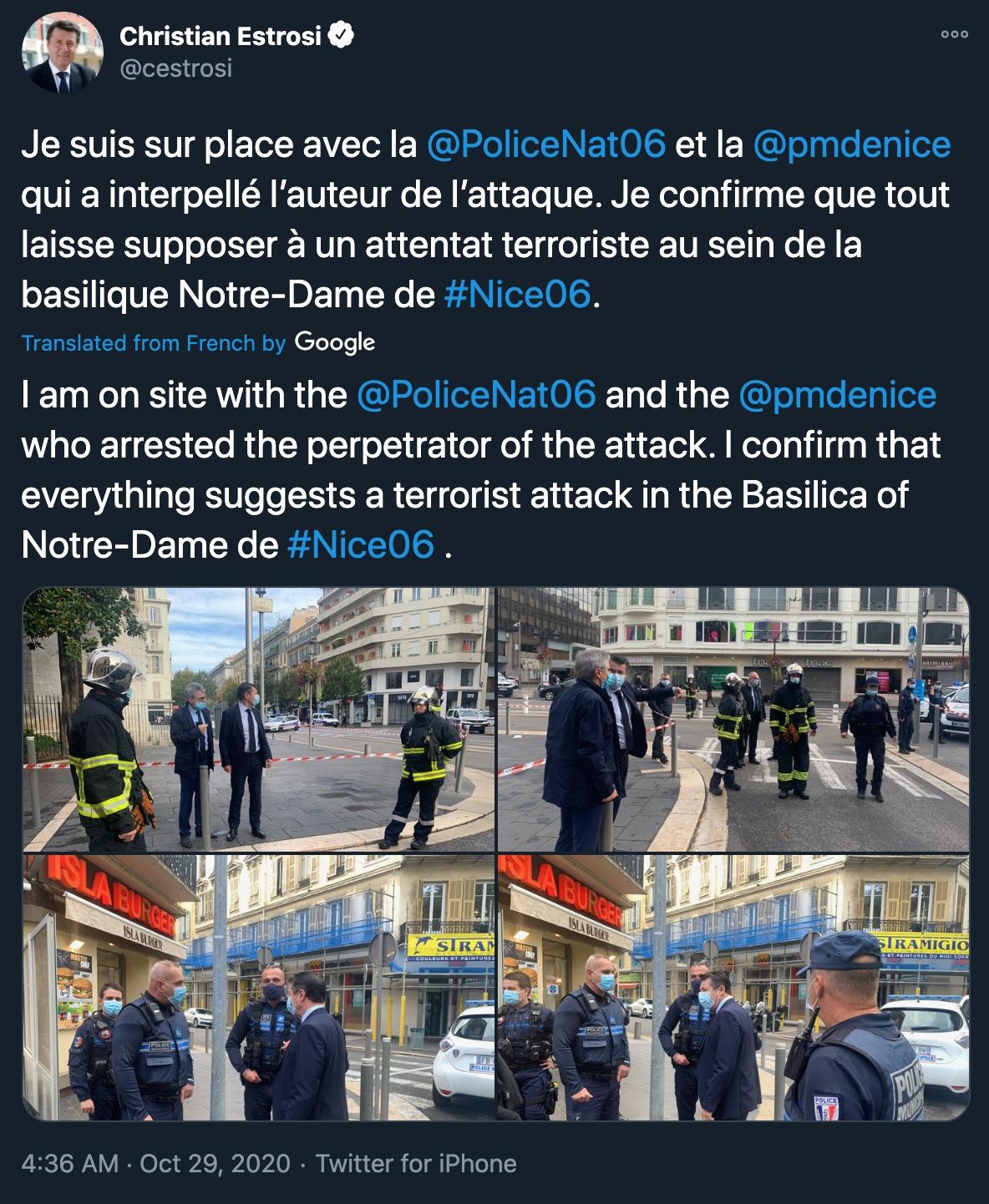 Estrosi told reporters that "Islamofacism" is at the heart of these attacks, and that the attacker reportedly shouted "Allah Akbar" – or "God is Great" in Arabic.
French Interior Minister Gérald Darmanin said he was convening a crisis meeting at the ministry in Paris.